WIN A BRAND NEW AMAZON FIRE TABLET
From all of us here at LBC Radio, thank you all so much for getting involved in the conversation. We are counting on you to keep on doing it.
LBC is giving away an Amazon Fire 7 tablet to make it easier for you to stay connected at all times.
A tablet designed for entertainment, ask Alexa to connect you to LBC Radio and check what Britain is talking about.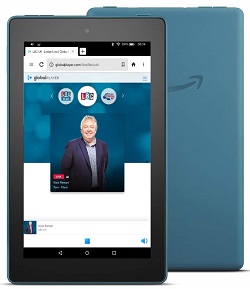 Thanks for visiting.
Unfortunately, this promotion has now ended.
For more great competitions and games, please visit the LBC website