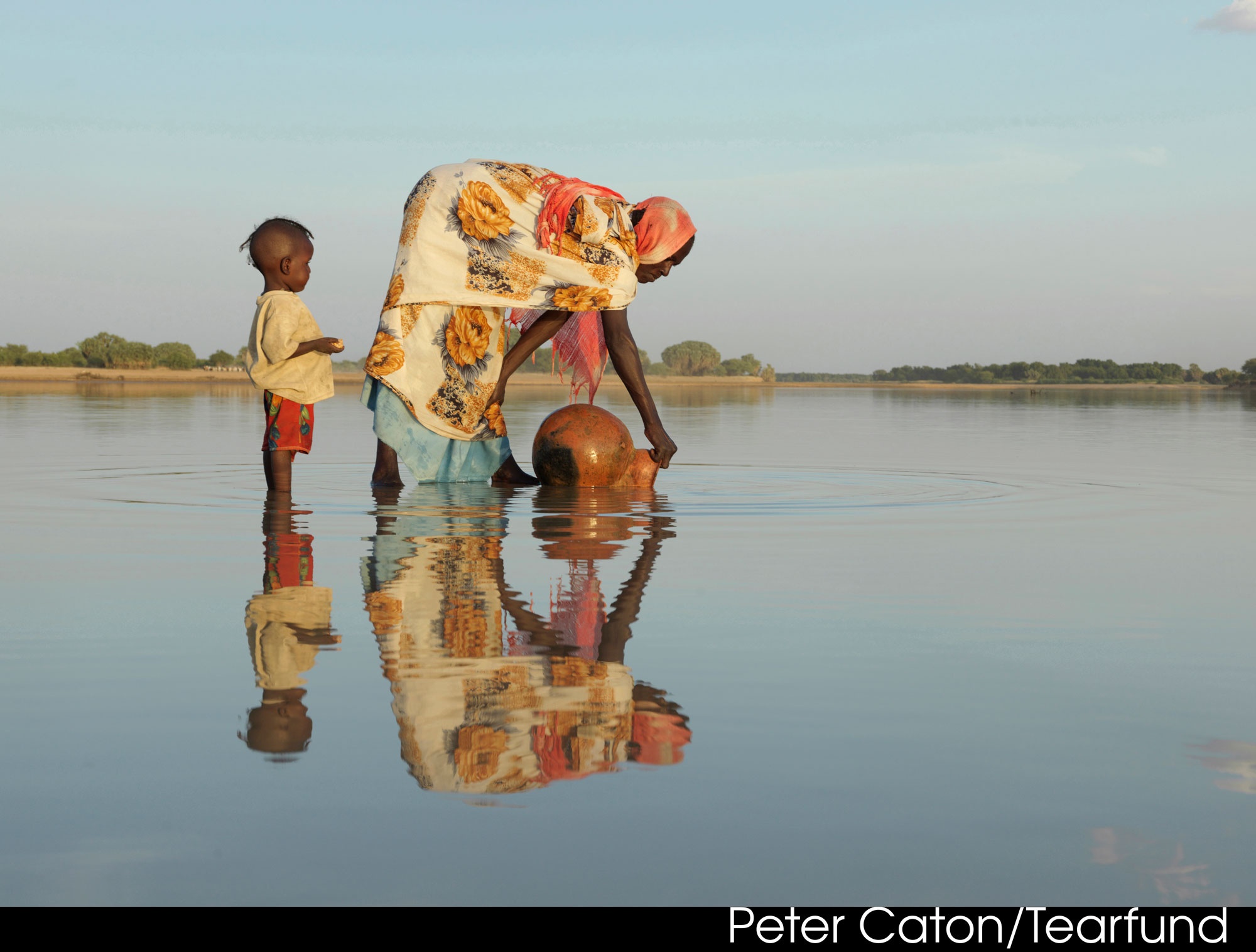 DISASTERS ARE BECOMING MORE COMMONPLACE – AND IT'S THE POOREST COMMUNITIES THAT BEAR THE BRUNT OF THE IMPACT
The world's most vulnerable people are facing further disaster.
During 2018 alone, there were 1,600 recorded disaster events* with many more still unreported. Accelerated by the climate emergency, the coronavirus pandemic and global conflict, millions of people are living with the threat of extreme weather events, poverty and disease.

Listen to LBC's Special Report Week starting 12th October, with insights from key figures at Tearfund, the Christian development charity providing support to communities in crisis.

*Source UN Office for Disaster Risk Reduction Report 3 Feb 2020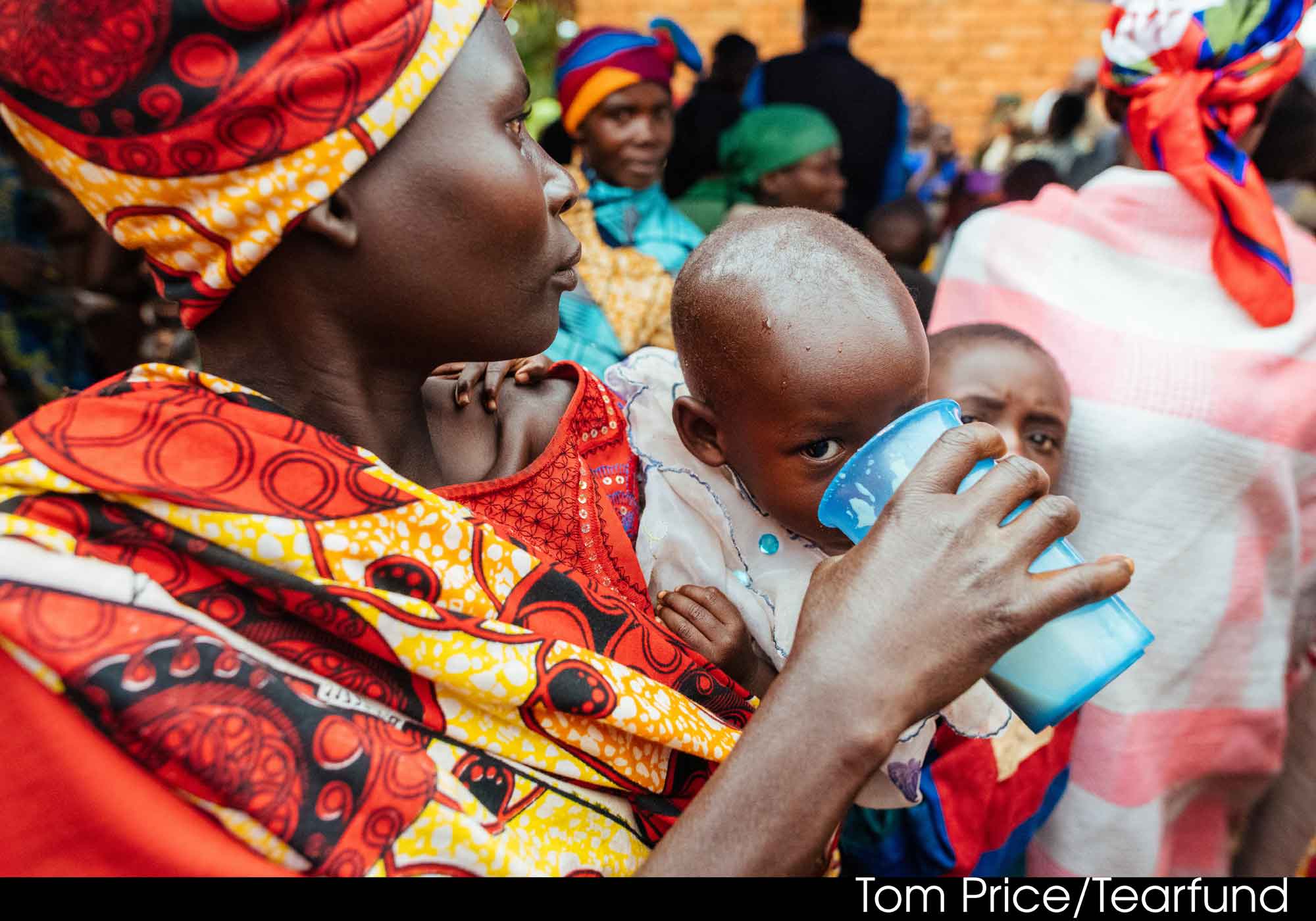 ABOUT TEARFUND
Tearfund works alongside the world's most vulnerable communities to help them protect themselves from disaster and thrive in a changing world.
Operating in over 50 countries, Tearfund is highly experienced in disaster relief, crisis management and helping poor communities become more resilient in the face of disasters and better prepared should they strike again.

Everyone has a part to play in supporting people living in poverty. Follow the link below to donate and start playing yours.

Your gift of £9 a month could show some of the world's most vulnerable people they are not forgotten.
SPECIAL REPORT WEEK
Monday 12th October:
Today we're looking into the role of humanitarian workers and the work they do in communities that have just experienced a disaster.
Eddie Mair is joined by Sanjeev Bhanja, Tearfund's Disaster Response Manager for the Asia regions.
Tuesday 13th October:
Today we consider how disasters add to the vulnerability of communities.
James O'Brien is joined by Veena O'Sullivan, Tearfund's Head of Sexual Violence and Peacebuilding.
Wednesday 14th October:
Today we're looking at how Tearfund have responded to the current COVID-19 pandemic and what it's meant for the communities they work in.
Iain Dale is joined by Myles Harrison who is Tearfund's International Director.
Thursday 15th October:
Today we discuss how disasters are managed and how organisations like Tearfund help reduce the risk to vulnerable communities. Shelagh Fogarty is joined by Oenone Chadburn, Tearfund's Head of Humanitarian Support.
Friday 16th October:
Today we'll be looking at how Tearfund deals with disease outbreaks such as the current COVID-19 pandemic and the devastating outbreak of Ebola in Africa.
Eddie Mair is joined by Hebdavi Muhindo who is Tearfund's Country Director in the Democratic Republic of Congo.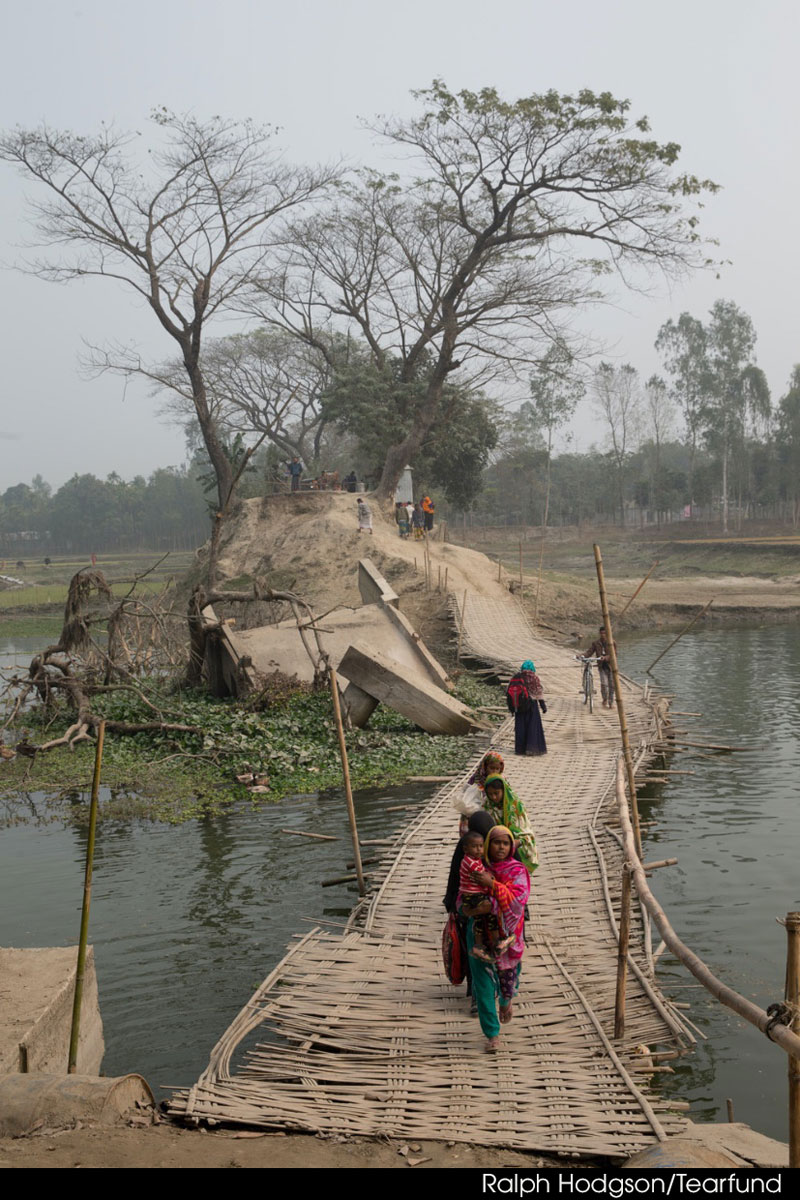 SHORIFA'S STORY: SELF HELP GROUPS RALLY IN RESPONSE TO FLOODING
Shorifa, 30, used to work in a clothes factory, until she very sadly lost her leg in a road traffic accident a few years ago. She lost her job. Her husband shunned her because of her disability, and left her to raise their two children alone.
After joining one of Tearfund's self help groups, Shorifa was able to start putting aside tiny savings and get a loan to start up a small business selling tea outside a local school. However, the pandemic was then another major setback.
Then, to make things worse, Cyclone Amphan arrived in May, marking a forceful and early start to an erratic monsoon season. Heavy rains brought further devastation to Shorifa's fragile situation. Her home was flooded and damaged.
Through the self help group, Shorifa knew what to do in the event of a flood and followed her family's emergency plan to take shelter at a nearby flood centre. She managed to rescue her goats and arranged use of a portable cooking stove to see them all through the period when flood waters were at their highest.
Tearfund's local partner was able to identify the most vulnerable people affected by the flooding quickly because they already knew who was at risk through establishing and training self help groups to be ready in the event of a natural disaster.
Tearfund provided Shorifa with emergency food: rice, lentils, oil, salt, puffed rice and sugar. And knowing that they were also at risk of catching coronavirus, also provided soap and sanitizer alongside advice about the importance of wearing a face covering and social distancing. When the flood waters receded they returned to their homes and through the mutual support of their self help groups, were able to start to repair their homes.
Being part of a self help group has been a lifeline for people like Shorifa, making sure the most vulnerable are not forgotten in the face of disasters.