Our air is toxic and driving polluting vehicles is the main cause
London is facing a health emergency. Every day Londoners are breathing in toxic air. This air pollution is a problem in every borough in the city, not just in central London, and it's affecting our health, particularly that of our children.
TfL and the Mayor of London are committed to helping Londoners breathe cleaner air by introducing the world's first Ultra Low Emission Zone (ULEZ) in central London, cleaning up our bus fleet and taxis, encouraging walking and cycling, and helping small businesses, charities, and those on low incomes to switch to cleaner vehicles.
London's Toxic Air Crisis
Nick Ferrari speaks to Spencer, a Londoner who switched from driving to a more sustainable way of travelling – and as well as helping to improve air quality, he's found some benefits he didn't expect.
We bust some common myths about air pollution in London
Myth 1: Road transport is not the main cause of air pollution in London.
Almost half of Londoners think that road vehicles are not the main cause of air pollution. In fact, driving polluting vehicles is the single biggest cause, contributing to around half of London's air pollution.
Myth 2: Air pollution only affects central London.
31% of Londoners believe that only central London is affected by air pollution, but all parts of London are affected by air quality. In fact, 2 million Londoners are living in areas that exceed legal air pollution limits, including 400,000 children.
Myth 3: You can always see air pollution.
Over 50% of Londoners think you can always see when pollution is bad in London. However, whilst pollutants can sometimes cause smog or haziness in the air, most airborne toxins are invisible to the naked eye and can be present in air that appears clean.
Myth 4: Turning a car's engine off whilst stationary doesn't actually make a difference.
37% of Londoners don't think switching their car engine off whilst stationary is an effective way to reduce pollution. But the opposite is true, and turning off the engine has been shown to significantly reduce levels of pollution in the surrounding area.
The Little Changes With A Big Impact
You can help to clean up London's air too. If you can leave the car at home, why not try these alternatives for a cleaner journey?
Walk or cycle – Not only will this have a positive impact on air quality, but you'll also improve your health, save money and experience London in a different way.
Take public transport – Get around on London's buses and trains, including the Night Tube, Night Bus and Night Overground services. Plan your trip with the TfL Journey Planner.
If you need to take the car, try these helpful tips to reduce your emissions:
Car clubs are a cost-effective and flexible alternative to owning a car.
Electric cars have zero exhaust emissions. Get more information about electric and plug-in hybrids here.
You can reduce your car's emissions by turning off your engine when you're parked or waiting in traffic, and by driving as smoothly as possible.
Consider these tips with your next online shop:
When getting your online shopping delievered, ask to have all your packages sent in one shipment. Some deliveries may also have a green option.
And why not save the delivery van an extra journey to your front door by choosing to collect your parcel from a nearby store? Just don't forget to walk there!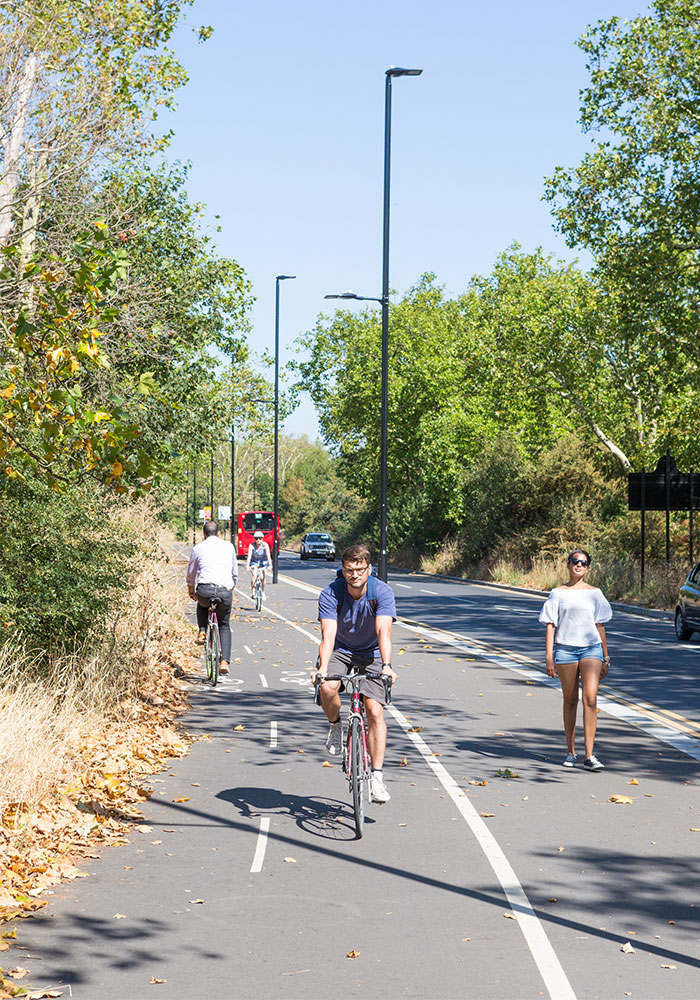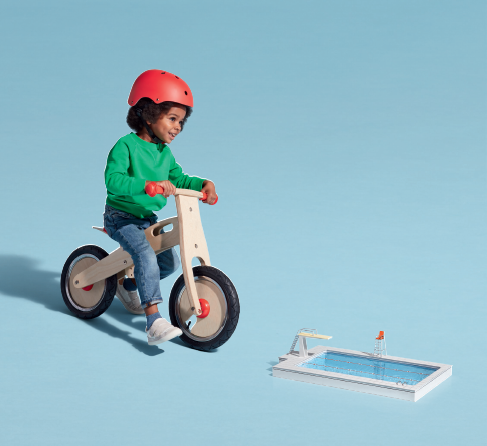 Swap A Car Trip A Week
Little trips don't need the car so here's one way we can all start to make a difference to London's toxic air.
Think of the impact it would make if we all decided to make one less car trip each week where possible.
By swapping just one car trip every week, for walking, cycling or public transport, you'll help make a difference to London's air quality.
TfL are asking people to swap the short leisure trips that can easily be changed to a more sustainable way of travelling.
The daily commute or the school run may still need the car, but popping to the corner shop, or the gym, or taking a trip to the cinema or a restaurant – these are the type of journeys which could be done on public transport, or on foot or on your bike.
TfL and the Mayor are helping Londoners to swap to sustainable modes of transport by bringing in new hybrid, electric or hydrogen buses, and twelve low emission bus zones have now been completed.
Legible London signs are being introduced to help people navigate walking in London - and several new Cycleways have been set up, well sign-posted and designed for all abilities, making them easy to ride without getting lost.
London also has the largest accessible bus network in the world and ninety-five per cent of London's bus stops are now accessible.
So sign up to do your bit and swap that trip.
What are TfL and the Mayor doing to help?
Did you know that TfL and the Mayor of London have already taken these steps to help reduce air pollution?
Introducing the world's first Ultra Low Emission Zone (ULEZ) in central London in April, which has reduced the number of polluting vehicles entering central London by up to 38 per cent. Analysis shows levels of toxic nitrogen dioxide in the central zone have decreased by a third as a result.
Encouraging London schools, nurseries and colleges to join the STARS initiative. Over 1,500 are already signed up with the aim of reducing congestion, improving road safety and improving health and wellbeing. Each year STARS schools replace 13 million miles' worth of car journeys with walking, cycling and scooting! Find out more.

Encouraging people to walk and cycle more often by funding schemes such as Walking and Cycling Grants London and offering free Cycle Skills training.

Pledging £48 million to help small businesses, charities and those on low incomes switch to cleaner vehicles, and installing rapid charge points for electric vehicles across the city.

Encouraging zero emission capable taxis, with over 3,000now in operation on London's streets.

Bringing in new hybrid, electric or hydrogen buses. NOx emissions from buses have already reduced by an average of 90% along Low Emission Bus Zone routes, and every single TfL bus in London is set to meet or exceed the ULEZ standards by October 2020.

Auditing 50 primary schools in London's most polluted areas and funding recommendations to reduce emissions and exposure at the schools, including moving school entrances away from busy roads and introducing 'no engine idling' schemes